It's almost time for the new school year to start! That means all of my teacher friends are stress-drinking, all of my parent friends are celebratory-drinking, and I am…normal drinking? Go team!
And today is the first day of school for Albus Severus Potter and his magical classmates. September 1st, 2017 marks the official "19 Years Later" epilogue from "Harry Potter and the Deathly Hallows" where grown-up Harry, Ginny, Ron and Hermoine see their own children off to Hogwarts.
Since I first heard about today being the official epilogue date, my head has been firmly stuck in Harry Potter's world, and I knew I wanted to write something to commemorate it. I considered writing about the little moments in the series that still matter to me today (Neville winning the House Cup <3) or highlighting my favorite fanfiction (it is not even a competition). Or I considered just spewing some hot rage about Harry Potter and the Cursed Motherfucking Child, but I already did that. But considering this is supposed to be a book blog, I thought I'd do something fun.
Everyone knows their Hogwarts house, right? Well, what about book recommendations for your house? HOW ABOUT TEN RECOMMENDATIONS PER HOUSE? WHAAAAA…. (*chugs coffee, still tries to hype the crowd up, chokes on coffee a little bit*)
Without further ado…
GRYFFINDOR
You might belong in Gryffindor,
Where dwell the brave at heart,
Their daring, nerve, and chivalry
Set Gryffindors apart.

I Am Malala-Malala Yousafzai

This is the inspiring, nonfiction autobiography from Nobel Peace Prize winner Malala Yousafzai. When the Taliban took control of her village in Pakistan, she refused to be quiet. She fought for her right to an education, and nearly paid the ultimate price. When she was 15, a member of the Taliban shot her in the head while riding the bus home from school. Now, she's a symbol of peaceful protest and travels the world championing the rights of women. Badass.
Romeo and Juliet-William Shakespeare

This is Gryffindors at their worst. Only Gryffindors would hatch such an impulsive, half-baked scheme that included: getting secretly married, killing a dude, taking roofies from a priest, and faking a death that somehow leads to two very real deaths. This is why every Gryffindor need a Ravenclaw friend to talk him down.
Wild-Cheryl Strayed

At 22, Cheryl Strayed thought she had hit rock bottom. Her mother was dead, her marriage was over, and she had no idea what to do next. With nothing to lose, she decided to hike more than 1,000 miles of the Pacific Crest Trail alone. Through her successes and failures, Strayed learned to face her fears-and discover her strength along the way.
Jane Eyre-Charlotte Bronte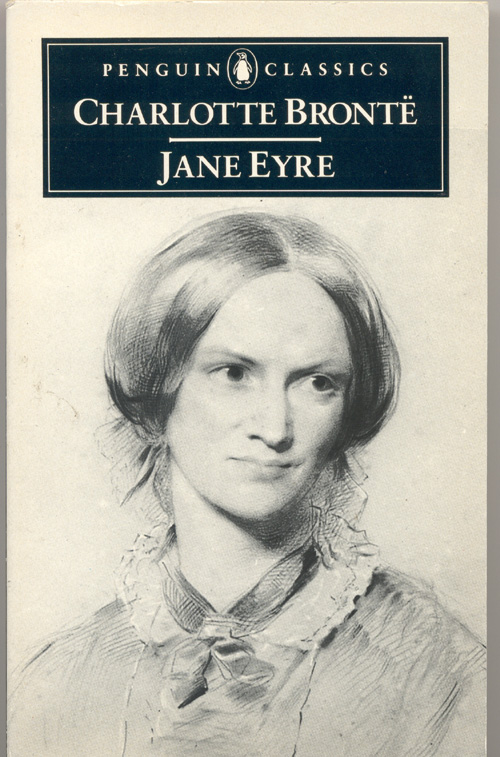 Jane is a total BAMF. Fight me. Sure, she might appear to be all meek and quiet but this bitch has nerves of steel. She stands up to bullies no matter the personal cost. She has an innate sense of justice and she doesn't take any shit. She leaves Mr. Rochester without a penny to her name and THEN turns down a marriage proposal from St. John. When she does decide to get married, it's on her terms.
Lies of Locke Lamora-Scott Lynch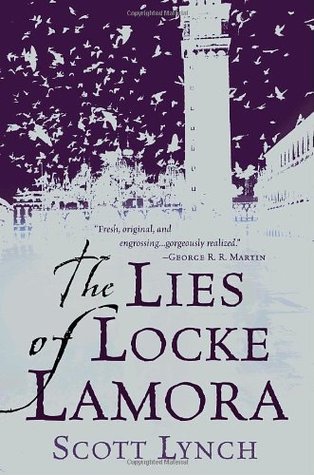 This series is basically a nonstop action-adventure-fantasy extravaganza about the most Gryffindor band of thieves/con artists ever: the Gentlemen Bastards. These books about adventure, daring and loyalty are basically if Robin Hood, Oceans Eleven and the Marauders had a weird baby.
Pride and Prejudice-Jane Austen

Once again, when two Gryffindors fall in love, things will get (briefly) dicey. Lizzie Bennet takes no one's shit and stands up for herself when it feels like everyone is against her. She's prideful and has a strong sense of right and wrong. Buuuuuuut she does have a tendency to jump to conclusions, which bites her in the ass more than once (sound like any Gryffindors you know? *cough* Hermoine *cough*
Outlander-Diana Gabaldon

Yeah, Claire Fraser, with all her fancy healing and book-learnin', probably thinks she's a Ravenclaw. But this trick is pure Gryffindor, through and through. Like Lizzie, she has a strong sense of right and wrong, but she's stubborn and quick to react. Over and over again, she responds to a situation before she has all the information, and then it's not long before there's a duel, or someone tries to burn her as a witch, or she's slept with the King of France likeyoudo. Never change, Claire.
Unbroken-Lauren Hillenbrand

Unbroken is a true story about beating the odds over and over again. From the Olympics to WWII to crash-landing into the ocean to months of torture in a Japanese POW camp, Louis Zamperini's story is the story of loyalty and bravery and the iron will to keep surviving.
The Girl From Everywhere-Heidi Heilig

Adventures on a time-travelling pirate ship? I'm not really sure I need to say more…
Theodore Rex-Edmund Morris

Giving a four hour speech after being shot is peak Gryffindor. Plus, look at this painting.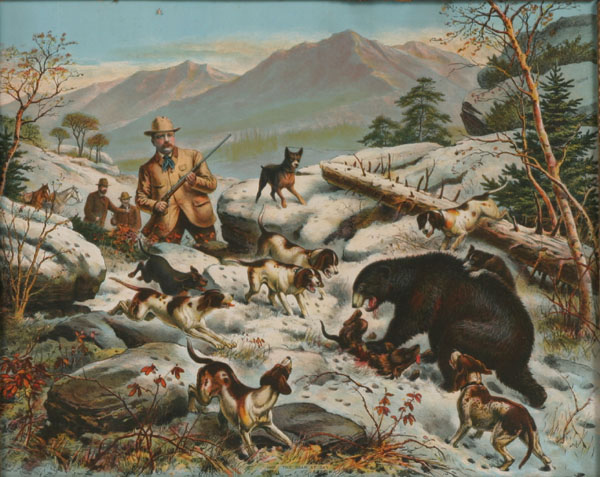 HUFFLEPUFF
You might belong in Hufflepuff,
Where they are just and loyal,
Those patient Hufflepuffs are true
And unafraid of toil.

The Bully Pulpit: Theodore Roosevelt, William Howard Taft, and the Golden Age of journalism-Doris Kearns Goodwin

I know we just covered how there couldn't BE someone more Gryffindor than Teddy Roosevelt. But his successor, William Howard Taft was SUCH a Hufflepuff. Dude didn't even want to be President; it was his dream to sit on the Supreme Court (I know that sounds uber-Ravenclaw, but hear me out). By most accounts, everybody loved him. He was a genial people pleaser who basically became President because his wife wanted him to. He was a decent, dedicated and generally modest man who listened to everyone and tried his best. Plus, he totally looks like the Hufflepuff house ghost.
Love in the Time of Cholera-Gabriel Garcia Marquez

'Puffs are all about loyalty. In Love in the Time of Cholera, Florentino Ariza and Fermina Daza are tragically separated for years, but his love for her never wanes. The prose is beautiful and perfect for a patient reader.
The Princess Bride-William Goldman

Adventures aren't just for Gryffindors! This cozy favorite is probably a staple of the Hufflepuff common room. It's the story of adventure, patience, endurance and (of course) love.
Lab Girl-Hope Jahren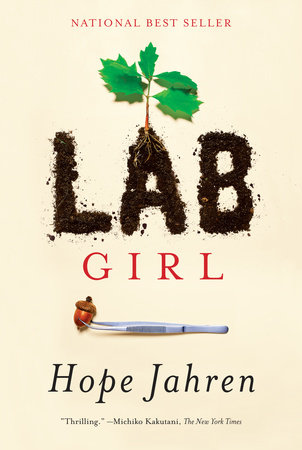 Herbology shout out! This impassioned memoir about an inquisitive botanist is perfect for anyone who has a class with Professor Sprout. This book is about being in awe of nature, the scientific process, and the tremendous work that goes into running a lab. And it's about the amazing people the author works with on the way.
The History of Love-Nicole Krauss

To say too much about this amazing book would be to spoil it. So I'll just say this: it's three interconnected stories about relationships and love's enduring power and also you will love it and feel very happy and very sad at the same time.
The Lonely City: Adventures in the Art of Being Alone-Olivia Laing

"You can be lonely anywhere, but there is a particular flavor to the loneliness that comes from living in a city, surrounded by millions of people…what matters is kindness, what matters is solidarity." This book is an exploration of the idea of loneliness, inspired by the author's move to New York City. She found comfort in the works of artists who incorporated loneliness into their creations. I don't think being solitary is necessarily a Hufflepuff trait, but that feeling of wanting to belong, of tenderness towards other people, and the need to be heard and find people who understand you seems to fit house Hufflepuff.
Uprooted-Naomi Novik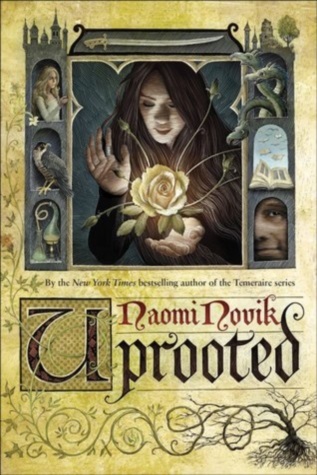 Some might argue Uprooted is a Gryffindor book. After all, it's about a young witch fighting to save her friends and her home. But as brave as Agnieszka is, it's really her empathy and loyalty that defines her.
Hyperbole and a Half-Allie Brosh

It's a book of comics about childhood, cake, dogs and adulting. But it also has a serious side, chronicling the author's struggles with depression. Simultaneously hilarious and sobering, this feels like a total Puff read.
Anne of Green Gables-L.M. Montgomery

I think Anne is probably the poster girl for Hufflepuff. She's loyal, enthusiastic, thoughtful (in her own way) and truly kind. And As she would say, "Kindred spirits are not so scarce as I used to think."
Rebecca-Daphine Du Maurier

I was tempted to put this Gothic romance in the Ravenclaw section. But the unexpected and underrated strength of our unnamed protagonist convinced me that Rebecca belongs right here.
RAVENCLAW
Or yet in wise old Ravenclaw,
if you've a ready mind,
Where those of wit and learning,
Will always find their kind.
Dark Matter-Blake Crouch

I mean…it's about dark matter? Where else could I put this? But seriously, this book is totally about a Ravenclaw mind. It's a quick-moving science fiction read about genius and ambition versus dreams and happiness.
The Complete Sherlock Holmes-Sir Arthur Conan Doyle

Because duh.
Blindness-Jose Saramago

If you're a Ravenclaw interested in diseases and the mind, look no further than this unnerving masterpiece. In the spreading of a catastrophically contagious disease, humanity struggles to stay true to its values under extreme circumstances.
Who Thought This was a Good Idea: And Other Questions You Should Have Answers to When you Work in the White House-Alyssa Mastromonaco

Fans of Pod Save America (all of you should be fans of the podcast, just FYI) are probably already familiar with former White House staffer Alyssa Mastromonaco. Her awesome memoir is like if your cool sister worked for Barack Obama and told you all the good stuff. Mastromonaco clearly values loyalty and daring, but this book is pure Ravenclaw-a celebration of being prepared and doing the work.
The Invisible Library-Genevieve Cogman

STOLEN BOOKS, SECRET AGENTS, SECRET SOCIETIES AND GODDAMN LIBRARIAN SPIES. DO I NEED TO EXPLAIN MORE? I THOUGHT YOU RAVENCLAWS WERE SUPPOSED TO BE SMART.
Infinite Jest-David Foster Wallace

Because only a Ravenclaw would suffer through thousands of pages just for bragging rights. Every Ravenclaw will attempt this book once.
The Duchess War-Courtney Milan

I just realized this post is sorely lacking Kissing Books. So let's talk about The Duchess War, a historical romance featuring a purely Ravenclaw heroine-witty, creative, brainy, calculating and logical-who adopts a fake name and timid persona to hide from her scandalous past. But her plan to avoid attracting attention flounders when she meets a handsome duke with secrets of his own.
Hard Boiled Wonderland and the End of the World-Haruki Murakami

Really, just about any Murakami should be on this list. He's perfect for the Luna Lovegood-style Ravenclaws, considering his style and subject matter. Hard Boiled Wonderland features a particle accelerator, unicorn skulls, Wild Turkey and Bob Dylan. Perfect for Ravenclaws who want a mind-bender.
In Search of Lost Time-Marcel Proust

Ravenclaws don't need to boast about how smart they are, but reading this seven volume opus over breakfast would really seal the deal.
Matilda-Roald Dahl

Matilda is a textbook Ravenclaw if ever I saw one-a little girl who loves reading and learning, even as everyone around her tries to discourage her. She's aware of how smart she is, but she's not a brat about it; instead she uses her big brain to help those around her.
SLYTHERIN
Those cunning folks use any means
To achieve their ends.
And power-hungry Slytherin
Loved those of great ambition.

Alexander Hamilton-Ron Chernow

He's young, scrappy, and hungry and he's not throwing away his shot. The subject of Broadway's biggest hit is a total Slytherin. Alexander Hamilton was cunning, ambitious, resourceful and clever, hellbent on achieving his goals for himself and his country. Slytherins. They get the job done.
The Sympathizer-Viet Thanh Nguyen

"I am a spy, a sleeper, a spook, a man of two faces." Our unnamed protagonist is a half-French, half-Vietnamese army captain who comes to America after the Vietnam War. While building a new life among his fellow refugees, he's secretly reporting back to his communist superiors in Vietnam. His witty and cunning voice will intrigue any Slytherin. Who can you trust when you know you can't be trusted?
Anna Karenina-Leo Tolstoy

This classic is about an ambitious woman trapped in the confines of Russian society. And her public affair with a handsome army officer isn't helping her either…
Fingersmith-Sarah Waters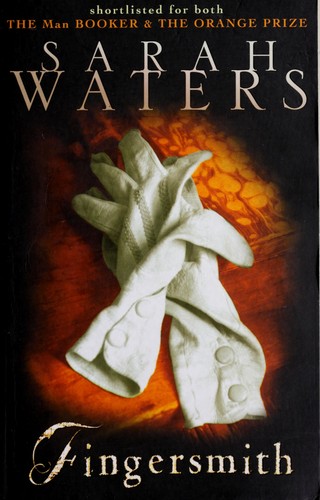 This sexy historical novel features twisted and shifting loyalties, scheming, and betrayal aplenty. And revenge. Lots of revenge. *rubs Slytherin hands in glee*
A Brief History of Seven Killings-Marlon James

Jamaica. Bob Marley. An assassination attempt. A Brief History is a busy book spanning multiple decades, countries and even life and death. If the spectacular patchwork of perspectives have anything in common, it's ambition. All of these people want more. And they're willing to do nearly anything to get it.
The Library at Mount Char-Scott Hawkins

I went into this book without knowing anything and it was one of my favorite reading experiences, so I'll be vague. Father adopted a group of children. They live at the Library, learning some very specialized skills. When Father goes missing things get stranger, as the ancient powers he once defeated come crowding in, threatening to end life as we know it. There's evil plans and double-crossing. And lions. So go read this book.
Confessions-Kanae Minato

When two of her students are involved in the murder of her daughter (and face no repercussions) this quiet teacher plots revenge. In her final lecture to her class, this Slytherin keeps her cards close to her chest until the chilling end.
American War-Omar El Akkad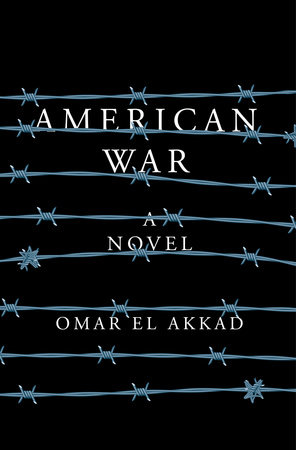 It's the Second Civil War and Sarat and her family live in a refugee camp in Louisiana. Amid the violence and sickness and devastation, Sarat becomes friends with a mysterious man who turns her into a living weapon. A cautionary tale for some of the more evil-leaning Slytherins.
Outliers: The Story of Success-Malcom Gladwell

Gladwell investigates just what it takes to win by examining how high achievers are different from the rest of the herd. This book will get you on the way to greatness, no doubt about that.
The Great Gatsby-F.Scott Fitzgerald

I mean…obviously?? This book is so damn Slytherin that I bet the Muggle-hating Malfoys have a copy in their library. Although I bet Lucius took the wrong conclusion from this classic…
Phew! We did it!
I hope you liked this! Let me know in the comments what other books you would add